Al Hussein Technical University and Sahara Forest Project Foundation Announce Collaboration in Training and Development
Amman/Oslo, June 30 2020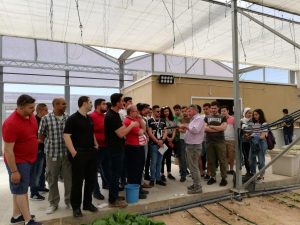 Al Hussein Technical University signed today a memorandum of understanding with the Sahara Forest Project Foundation, with the aim of collaborating in exchanging technical expertise and technical education and applied training for graduates in the fields of energy, water and food security, with aim to engage more females in this sector.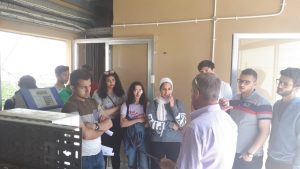 The agreement was signed by Al Hussein Technical University President Prof. Labib Khadra and Sahara Forest Project Managing Director Mr. Kjetil Stake.
Professor Khadra commented on the importance of this cooperation, which stems from the university's keenness to develop real partnerships with community organizations in order to support the development of a Jordanian talent pool that is well-versed in modern technologies especially in the areas energy, engineering, and computing. Sahara Forest Project represents a unique applied training environment in that it relies on expertise from a diverse set of fields that together enhance Jordan's position of self-reliance in energy, water, and food.
He added the university believes in the co-creation of advanced curricula through industry partnerships explaining that the dynamic syllabus and practical f high application is the best solution to bridge the gap between the outcomes of higher education and the requirements of the labor market.
Mr. Stake noted that this training programme is strategic important for the Sahara Forest Project Foundation. It allows the SFP team in Aqaba not only to interact with a pool of highly talented young Jordanian professionals, but also to be challenged by the students. Another target of the new training programme is to not only talk about the importance of increased female employment, but to do action-oriented measures to increase the chance of employability and make sure students may be a part of the big shift needed in order to modernize the global agriculture, Mr Stake said. Finally he remarked that the entire Sahara Forest Project team is looking forward to assist HTU in their mission to refresh and advance skills of unemployed young professionals. Trained women will also be highly interesting when making the additional recruiting for the upscaling of the SFP activities in Aqaba in 2021, Mr Stake emphasized.
The first conversations between HTU and SFP in regards to establishing this special training programme started on the sidelines of the State Visit by Their Majesties King Harald and Queen Sonja of Norway to Jordan in March 2-4. The majesties were accompanied by the Minister of Foreign Affairs, Ms Ine Eriksen Søreide and the Minister of Trade and Industry, Ms Iselin Nybø. The visit allowed for an excellent opportunity to explore new prospects for cooperation between Norwegian and Jordanian partners.
H.E. Ambassador of Norway to Jordan, Mrs. Tone Allers, added " I very much welcome the cooperation between the HTU and Sahara Forest Project. Together, these two institutions can be drivers for innovation in the area of environmentally friendly and water efficient food production. Training of students, with a particular focus on women, is the best way to prepare for the shift that is needed."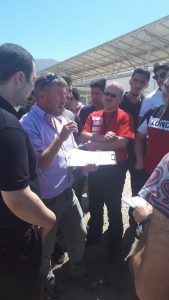 Contact information for the press:
Magnus Borgen
Director of Communications and Institutional Relations
magnus@saharaforestproject.com