The Sahara Forest Project Partners are engaged in long-term mutual collaboration focusing on cross-sector dialogue, structured innovation and projects fueled by unique perspectives on challenges and opportunities in the green economy. The SFP partners provide crucial contributions to realize the vision of restorative growth.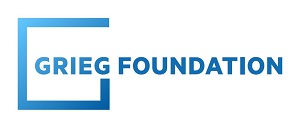 Grieg Foundation
Grieg Foundation was established in its present form in 2002 and has in ten years awarded a total of NOK 350 million to various national and international projects. The Foundation is committed to considerable additional funds for accepted projects over the next years. Many of the projects Grieg Foundation supports are in the intersection between youth work and culture work, also beeing a main sponsor to SOS-Children's Villages. The Foundation owns 25% of the Grieg Group.The group operates globally within a variety of business areas; shipping, port operations, ship broking, maritime information systems, investment consulting and fish farming.
Why SFP?
The Sahara Forest Project serves as a great source of inspiration for meeting our times' greatest challenges. Inspired by the innovative and holistic approach, Grieg Foundation wanted to be part of the endeavor to build sustainable production of water, energy and food on a large scale. The Project has become a reality, and Grieg Foundation is extremely proud to be one of the initiatiors and contributors.

Sundt AS
Sundt AS is a private investment company owned by Helene Sundt and Christian Grüner Sundt. Sundt AS is a leading company in its field in Norway and has a broad portfolio of activities in financial investments, trade, development, purchase, sale, hotels and rental of real estate, ships and aircraft. Sundt AS is a major shareholder in Pandox AB, a leading owner of hotel properties in Northern Europe.