The Sahara Forest Project Partners are engaged in long-term mutual collaboration focusing on cross-sector dialogue, structured innovation and projects fueled by unique perspectives on challenges and opportunities in the green economy. The SFP partners provide crucial contributions to realizing the vision of restorative growth.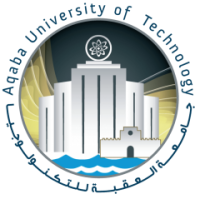 Aqaba University of Technology
The Aqaba University of Technology is the first private university established in southern Jordan, and it has an ambitious vision to be distinguished, attractive, and the preferred choice for students from Jordan and the region. The university is located just fifteen kilometers south of the city of Aqaba on the hills overlooking the Gulf of Aqaba and on a piece of land extending over 500 acres. The University admitted the first batch of students in the first semester of the academic year 2015/2016 at two faculties: the Faculty of Administrative and Financial Sciences and the Faculty of Information Technology. The university developed a number of disciplines in the academic year of 2016/2017, including pharmacy, civil engineering, and architecture, and is planning to come up in the near future with other disciplines, including medicine, interior design, and graphic design.

Built around a culture of excellence, EcoConsult innovative approach combined with solid knowledge and abundant experience is geared towards achieving sustainable development in Jordan and the Middle East. EcoConsult's forte is multidisciplinary experience, extended outreach in Jordan and beyond, and skillful achievers. Since our establishment in the mid-1990s, they have delivered more than 250 projects in Jordan and the Middle East, that have improved policies, enhanced the environment, strengthened institutions, supported economic growth, advanced governance, created partnerships, and maximized resources.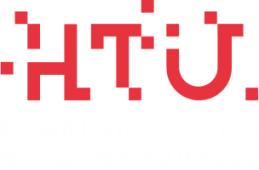 Al Hussein Technical University (HTU)
Al Hussein Technical University (HTU) located in Amman, was established by the Jordanian Crown Prince Foundation out of a need to bridge the gap between the numbers of graduates and their rate of employment in technical fields. HTU aims to enrich Jordan's technical workforce through a dynamic, practical and applied educational experience.
HTU collaborates with SFP on a Training Program for young, female engineering graduates.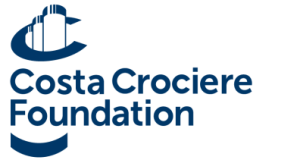 Costa Crociere Foundation
The Costa Crociere Foundation was established in 2014 and has funded 30 projects since then, costing over 4 million euros, which have benefited over 35,000 people.
The Costa Crociere Foundation is an independent organization that aims to guarantee every individual's right to happiness by improving the social and environmental conditions and by investing 100% of all donations received. The Foundation is involved in many social and environmental projects that make use of the resources made available by the
Company and its partners.
The partnership between the Costa Crociere Foundation fits with Costa Group's commitment to sustainable innovation and value creation, as well as with the Costa Crociere Foundation's mission to promote social and environmental improvement.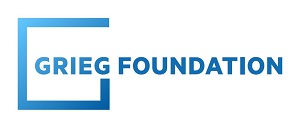 Grieg Foundation
Grieg Foundation was established in its present form in 2002 and has in ten years awarded a total of NOK 350 million to various national and international projects. The Foundation is committed to considerable additional funds for accepted projects over the next years. Many of the projects Grieg Foundation supports are in the intersection between youth work and culture work, also being the main sponsor of SOS-Children's Villages. The Foundation owns 25% of the Grieg Group. The group operates globally within a variety of business areas; shipping, port operations, ship broking, maritime information systems, investment consulting, and fish farming.
Grieg Foundation wanted to be part of the endeavor to build sustainable production of water, energy, and food on a large scale. The Project has become a reality, and Grieg Foundation is one of the initiators and contributors.

Sundt AS
Sundt AS is a private investment company owned by Helene Sundt and Christian Grüner Sundt. Sundt AS is a leading company in its field in Norway and has a broad portfolio of activities in financial investments, trade, development, purchase, sale, hotels and rental of real estate, ships and aircraft. Sundt AS is a major shareholder in Pandox AB, a leading owner of hotel properties in Northern Europe.