The Sahara Forest Project Supporters contributes financial support to ensure that our integrated production facilities and studies become reality.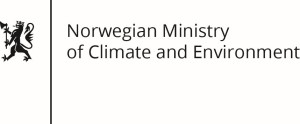 The Norwegian Ministry of Climate and Environment
The Norwegian Ministry of Climate and Environment is leading Norway's International Climate and Forest Initiative (NICFI). This initiative supports the efforts of The Sahara Forest Project in realizing a four hectare launch station in Jordan.
Norway has pledged up to 3 billion NOK a year to help save tropical forests while improving the livelihoods of those who life off, in, and near the forests. Tropical forests are among our most ancient ecosystems. Indispensable to the livelihoods of hundreds of millions of people. They are the habitat of half to one third of the world's terrestrial plants, animals and insects. Crucial for global, regional and local water supply. An enormous carbon sink, which can provide one third of the climate change solution over the next 15 years. Deforestation of tropical forests accounts for approximately 11 per cent of global greenhouse gas emissions. The drivers of deforestation are many and vary among countries and regions but there is one common denominator: it is currently more profitable, at least in the short term, to convert a forest to other uses than to leave it as a natural ecosystem.
Norway's International Climate and Forest Initiative (NICFI) aims at supporting efforts to reduce greenhouse gas emissions from deforestation and forest degradation in developing countries (REDD+). Reducing such emissions could deliver a quarter of the climate change mitigation the world needs to stay on a two degrees warming pathway towards 2030. Norway's International Climate and Forest Initiative works closely with committed developing countries, multilateral organizations and banks, and civil society.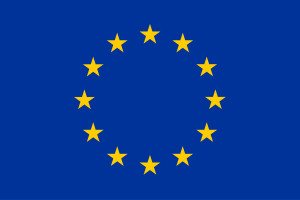 The European Union
The European Union supports to realize the Sahara Forest Project Launch Station in Jordan with  EUR 750,000. The grant is given through the Jordanian Ministry of Energy and Mineral Resources (MEMR), who is resposible for the Renewable Energy and Energy Efficiency Demonstration (REEED) pilot projects in Jordan.

The Norwegian Ministry of Foreign Affairs
The Norwegian Ministry of Foreign Affairs provides important support to the Sahara Forest Project. This includes, among others, financial support for The Sahara Forest Project Feasibility Studies for Jordan and Tunisia.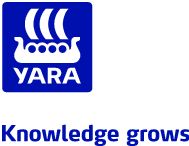 Yara
Yara International ASA is the world's leading chemical company. Yara delivers solutions for sustainable agriculture and the environment. The fertilizers and crop nutrition programs help produce the food required for the growing world population. The industrial products and solutions reduce emissions, improve air quality and support safe and efficient operations. Founded in Norway in 1905, Yara has a worldwide presence with sales to 150 countries.
Yara International is a partner in The Sahara Forest Project Pilot Facility in Qatar and has contributed with R&D funding to the launch station in Jordan.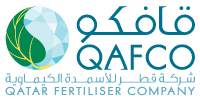 Qafco
Qafco is the world's largest single-site producer of both ammonia and urea and exports ammonia and urea to more than 35 nations across the globe. QAFCO was founded in 1969. After successfully implementing several expansion projects the Company has evolved into a world-class fertiliser producer. QAFCO is now owned 75% by Industries Qatar (IQ) and 25% by Yara Netherland.
Qafco believes that caring for the environment is not only an ethical and legal obligation but also a mechanism for success.
Qafco is planning to produce Sulphur-Coated Urea (SCU), a product that will increase the nutrient recovery and improve crops yield and also reduce the negative environmental impacts of urea.
Qafco is a partner in The Sahara Forest Project Pilot Facility in Qatar

Selmer
Selmer was founded in 1985. Today Selmer is one of Norway's leading legal practices with 180 employees and provides business law advice accompanied by financial expertise. Selmer has a large network within the private and public sector, and a considerable share of its business is internationally oriented.