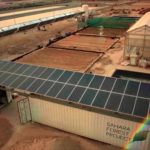 On May 9th 2017, The Sahara Forest Project was featured on the multiple Emmy Award-nominated series THROUGH THE WORMHOLE WITH MORGAN FREEMAN.
Sahara Forest Project was given a 6 minute spotlight on the popular television show on Science Channel in the United States. Approximately 75 million American households have access to the channel, and the show hosted by the Academy Award winning actor Morgan Freeman is one of the most popular programs on Science channel. The TV series is now in its 8th season.
-Morgan Freeman has for years challenged his global audiences to think about daring questions while taking a deeper look at the science behind some of society's most timely topics. This way of thinking is an important part of why we established our company, said Joakim Hauge, CEO of the Sahara Forest Project.
The episode on May9th had the title "Can We Hack the Planet?", and discussed the future of the planet. Morgan Freeman and his team asked whether it is time for humanity to fight climate change and increasingly powerful natural phenomena through innovative concepts and technologies.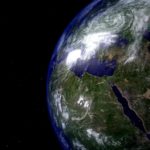 Photo Credit: Through The Wormhole / Revelations Entertainment
– This series is ambitious and not afraid to tackle the biggest topics and most provocative, necessary questions. We are proud that Morgan Freeman and his television team from Revelations Entertainment wanted to highlight our work in dry areas of the world as a possible comprehensive solution," said Joakim Hauge.
The idea behind the popular TV show has been "merge the 'Rock Stars of Science' with the superstars of pop culture." Guided by Morgan Freeman, one of Hollywood's most authoritative figures, and aided by the latest science, the show has been Emmy nominated in the United States as the best scientific television series. According to the press release for the final season of the popular show, "THROUGH THE WORMHOLE features some of the world's top science experts asking and looking for answers to some of our planet's most gripping questions".
It was Sahara Forest Project Design Manager Michael Pawlyn who presented The Sahara Forest Project way of producing food, fresh water and clean solar energy in dry areas. Inspired by nature, SFP has set out to tackle some of the world's biggest challenges.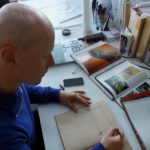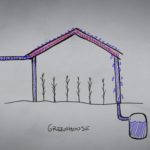 Photo Credit: Through The Wormhole / Revelations Entertainment
-The Sahara Forest Project brings together a verified environmental technologies in a new way, and our team of experts work every day to combat climate change and desertification through profitable production of food, freshwater and clean energy, CEO Joakim Hauge said.
In Europe and the rest of the world, this season of "Through The Wormhole" will be screened on Discovery Channel later in 2017.
THROUGH THE WORMHOLE WITH MORGAN FREEMAN is produced for Science Channel by Revelations Entertainment where Morgan Freeman and Lori McCreary are executive producers and James Younger is EVP, Factual, Revelations Entertainment. For Science Channel, Neil Laird serves as executive producer.