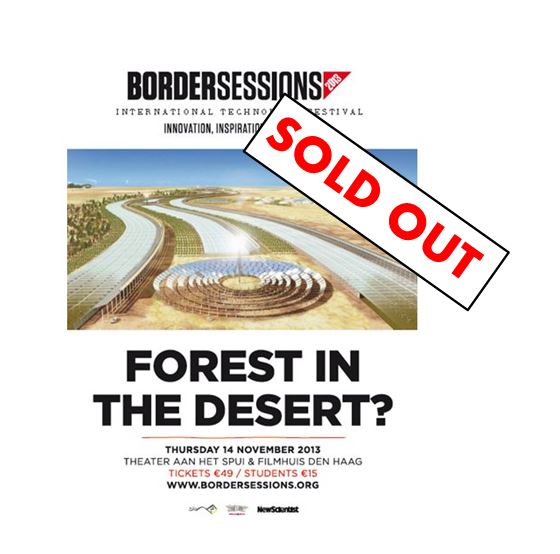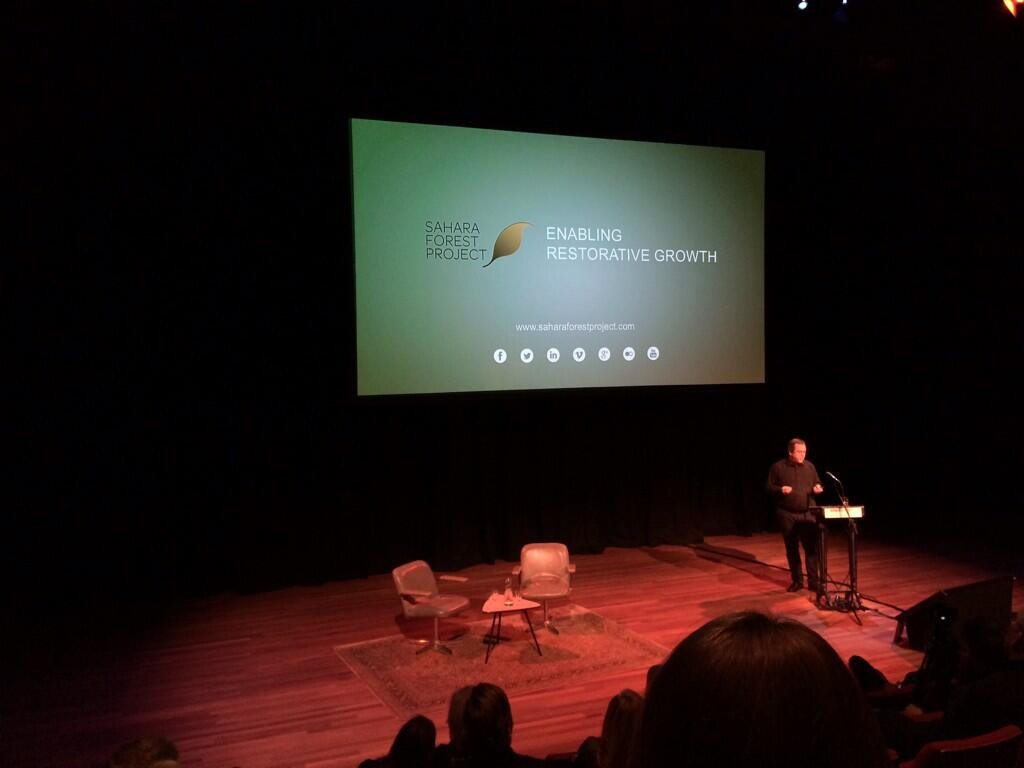 "There is a need for more integrated solutions to face all the intertwined challenges", said CEO Joakim Hauge in his key note at the technology and innovation festival Border Sessions.
"With an integrated approach I am convinced that «trends can be turned». But it will take some rethinking. In The Sahara Forest Project we have challenged ourselves to do just that. We have challenged ourselves to rethink the way we utilize our resources and rethink the design of production systems", Hauge said.
25 thinkers and 1000 listeners
Border Sessions is an international festival in The Hague aimed at professionals and (PhD) students working in the fields of technology and science.
Border Sessions 2013 sat the stage for over 25 thinkers; researchers and entrepreneurs with compelling and critical stories that helped the 1000 listeners understand our new challenges and possibilities.
Border Sessions aims for a strong connection with regional partners while introducing an international perspective bringing innovative thinkers from around the world to The Hague.
Border Sessions is affiliated with the Crossing Border Festival that took place in the same week. Crossing Border Festival is an internationally renowned music and literature festival.
The festival will took place in Theater aan het Spui and Filmhuis Den Haag.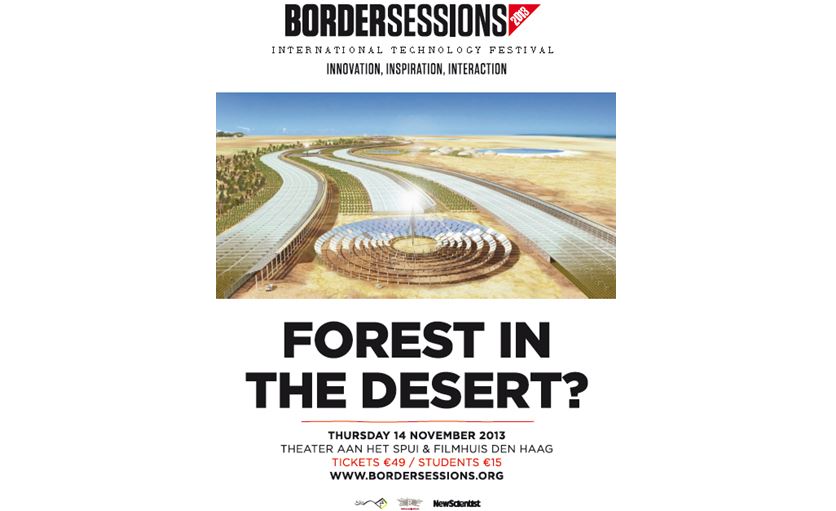 Inspired by the nature
With nature as an inspiration The Sahara Forest Project is pushing towards an integrated production system to turn waste streams into resource streams.
"Based on this thinking we have set ourselves a pretty ambitious target. We want to enable a restorative growth: Revegetation and creation of green jobs through profitable production of food, freshwater, biofuels and electricity," Hauge said.
At the Border Sessions festival CEO Joakim Hauge also presented The Sahara Forest Project Pilot results which have exceeded expectations and how the Sahara Forest Project is ready for roll-out.