The Sahara Forest Project has in the first quarter of 2016 appointed Jan Henry S. Fosse as new Chief Financial Officer and Magnus Borgen as new Head of Communications.
Jan Henry S. Fosse is the new Chief Financial Officer in The Sahara Forest Project. He previously served as Vice President for Strategy, M&A and Innovation at Multiconsult ASA, an international engineering firm, following senior roles in internatio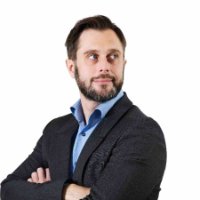 nal strategy consulting and co-founding several commercial and philanthropic ventures. He holds an Executive Education degree in Corporate Finance from the Stockholm School of Economics, a Master of Science and Bachelor of Science in Strategy and Marketing from BI, Norwegian Business School and a bachelor's degree in psychology from the University of Oslo.
 -Jan Henry has a broad international experience that will bring a considerable added value to the work of The Sahara Forest Project. We are very proud to welcome him as a key member of our staff, and with Jan Henry at the headquarters we are now strengthening the strategic and operational work when it comes to developing our company, CEO Joakim Hauge said.
Magnus Borgen previously worked as Head of Communication at the Bellona Foundation. He worked as a part of the Bellona management team for seven years, including three years as Personal Assistant and advisor to the Bellona President Frederic Hauge. He previously worked for several Norwegian and international media outlets, and is also the author of one book.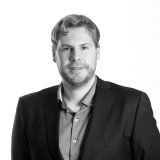 -Magnus has through his leading positions at the Bellona Foundation been working closely with The Sahara Forest Project management for several years. We know him. He knows us.  We feel confident that Magnus will position SFP strategically at relevant international arenas and ensure that our efforts both in the company and the foundation will have even better visibility in the domestic and international media landscape, CEO Joakim Hauge said.