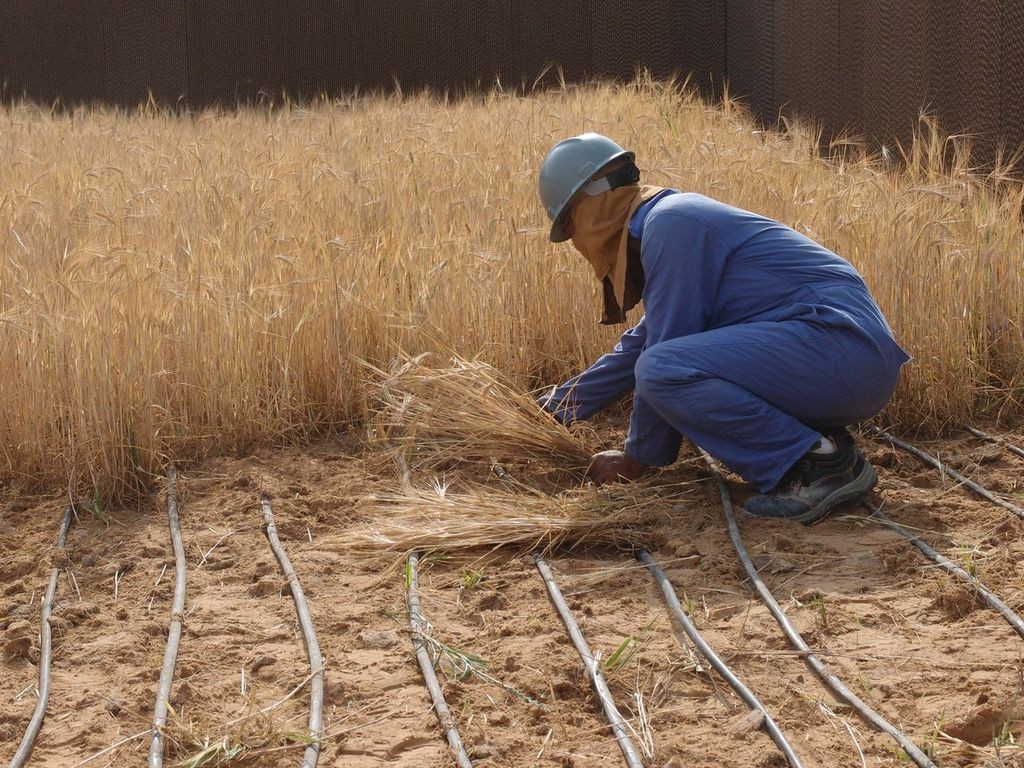 The first barley is harvested at the Sahara Forest Project pilot facility in Qatar.
Sahara Forest Project harvests the first barley from  Sahara Forest Project on  Vimeo.
Five months after the barley was sown, the crop was harvested. The barley was grown on the sandy soil at the pilot facility, located in the Qatari desert.
"The harvesting of our first barley is a new milestone for the Sahara Forest Project", says Joakim Hauge, CEO of the Sahara Forest Project.
The harvesting was done in a traditional way at small scale farms by workers who are farmers back home and have plenty of experience. In addition to the grain, there were also a lot of stems, husks and roots that will be used for composting and to improve the soil.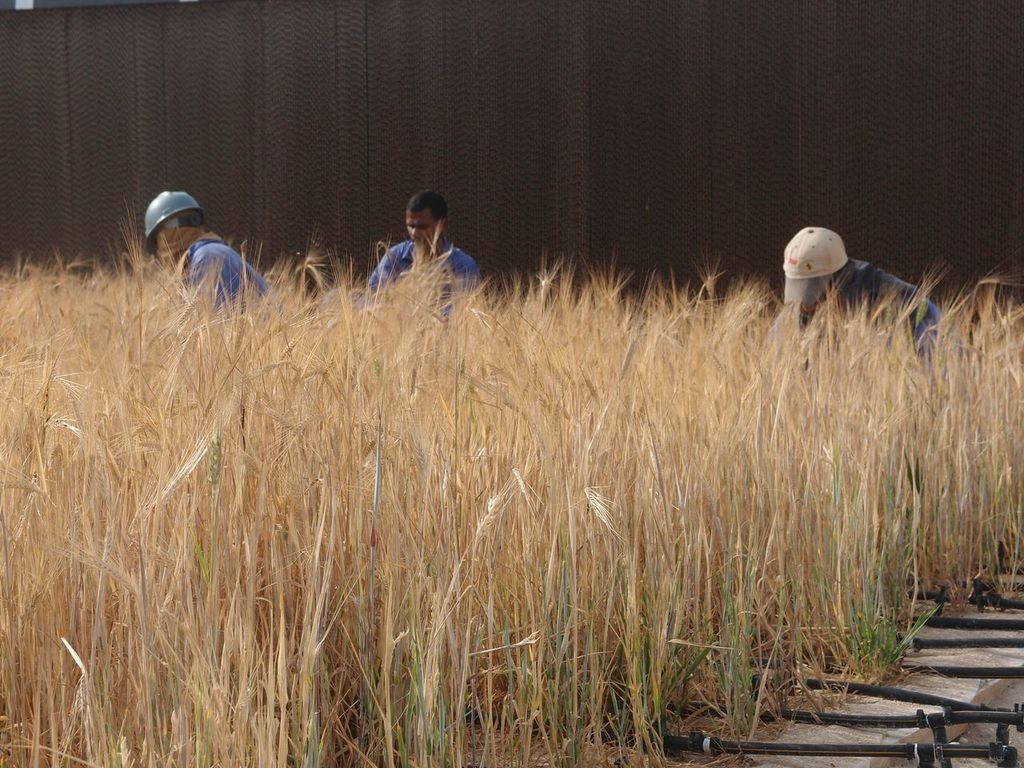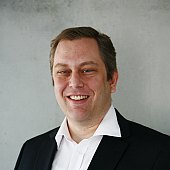 "The pilot has been operational for only a few months and so far the results are very promising. Since the early days of concept development The Sahara Forest Project has been a fantastic journey. Much has happened in a very short amount of time from concept development to the point where we launched our first facility", says Hauge.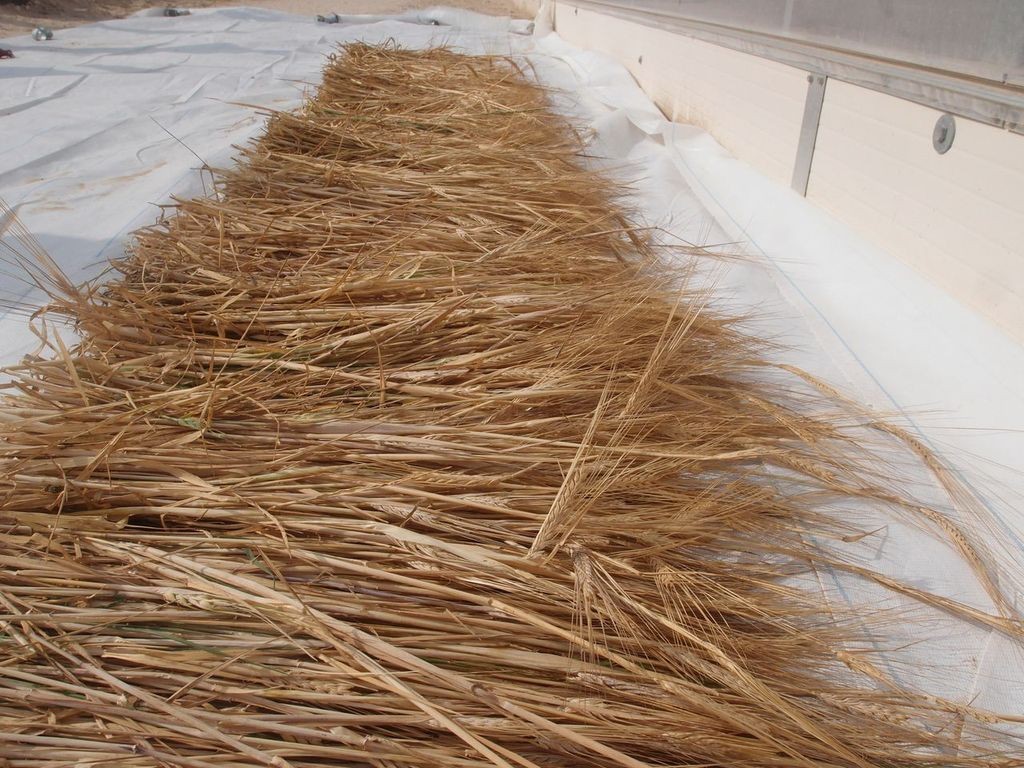 In 2011 The Sahara Forest Project AS entered into cooperation with Yara International ASA, the world's largest supplier of fertilizer and the Qatari company Qafco, the world's largest single site producer of urea and ammonia. After successfully completing a comprehensive feasibility study on Qatar, the parties signed an agreement to build the first fully operational Sahara Forest Project Pilot Plant in Qatar. The Sahara Forest Project Pilot Facility has been set up in a 10,000 sqm site near in Mesaieed Industrial City, 40 kilometers outside Doha. After a ten month intense construction period, the pilot facility was opened by HH the Heir Apparent Sheikh Tamim bin Hamad Al Thani in December 2012.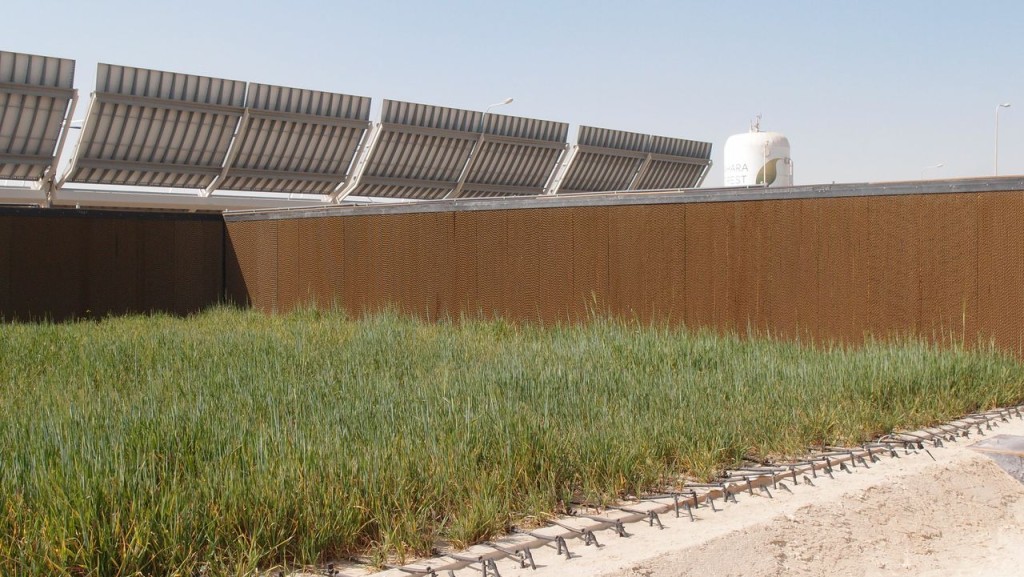 The Sahara Forest Project combines already existing and proven environmental technologies, including saltwater-cooled greenhouses, concentrated solar power (CSP) and technologies for desert revegetation around a saltwater infrastructure. The synergies arising from integrating the technologies improve the performance and economics of the system compared to those of the individual components. Through establishing new vegetation in previously barren land the system also offers the potential to store considerable amounts of CO2 in new plants.