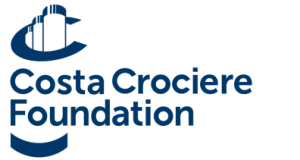 Costa Crociere Foundation
The Costa Crociere Foundation was established in 2014 and has funded 30 projects since then, costing over 4 million euros, which have benefited over 35,000 people.
The Costa Crociere Foundation is an independent organization that aims to guarantee every individual's right to happiness by improving the social and environmental conditions and by investing 100% of all donations received. The Foundation is involved in many social and environmental projects that make use of the resources made available by the
Company and its partners.
The partnership between the Costa Crociere Foundation fits with Costa Group's commitment to sustainable innovation and value creation, as well as with the Costa Crociere Foundation's mission to promote social and environmental improvement.