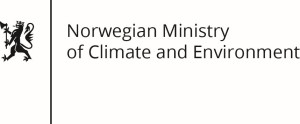 The Norwegian Ministry of Climate and Environment
The Norwegian Ministry of Climate and Environment is leading Norway's International Climate and Forest Initiative (NICFI). This initiative supports the efforts of The Sahara Forest Project in realizing a four-hectare launch station in Jordan.
Norway has pledged up to 3 billion NOK a year to help save tropical forests while improving the livelihoods of those who live off, in, and near the forests. An enormous carbon sink, which can provide one-third of the climate change solution over the next 15 years. Deforestation of tropical forests accounts for approximately 11 percent of global greenhouse gas emissions. The drivers of deforestation are many and vary among countries and regions but there is one common denominator: it is currently more profitable, at least in the short term, to convert a forest to other uses than to leave it as a natural ecosystem.